What will you find?
Forum Compraverde Buygreen is unique: the Green Procurement General Assembly, over the two days, combine training, networking, business and innovation under the banner of public and private policies, projects and initiatives dedicated to green and sustainable procurement and ecological transition.

To become part of a community that shares values and opportunities

To participate for free in the conferences, workshops and GPP Academy seminars

To meet stakeholders involved in green and sustainable procurement at national and European level

To discuss with leading experts in the field of Green Public Procurement

To get to know the main Italian companies offering green products and eco-innovative technologies or with responsible supply chains

To keep up to date with the latest national and European regulations

To know the best practices to improve the efficiency of your business or your professional path

Networking with all professionals of Green Public Procurement and the circular economy

For a global view on environmental sustainability and ecological transition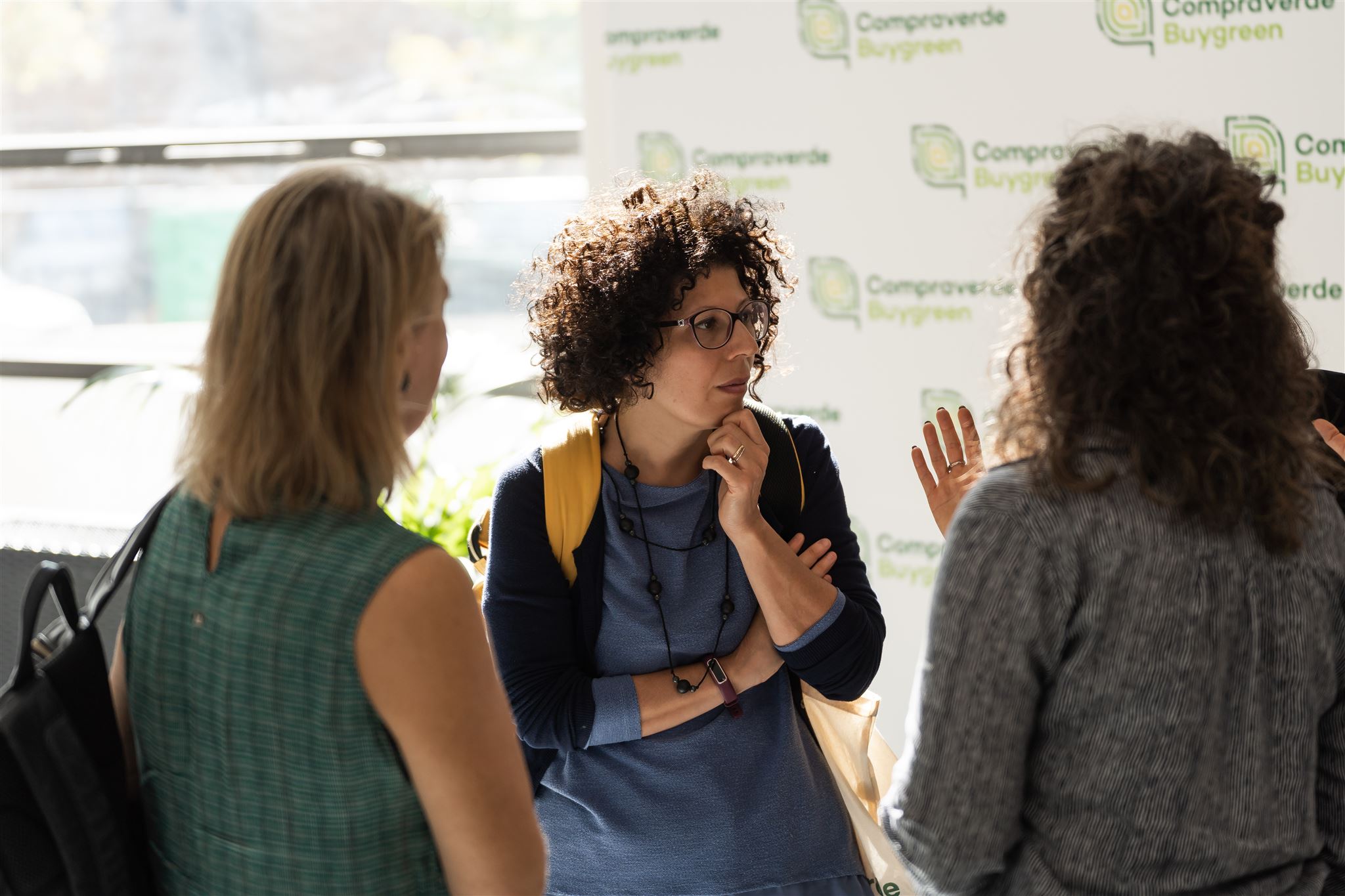 WEGIL
Largo Ascianghi 5, Roma

Compraverde Buygreen will be held in WEGIL, the historic building in Trastevere in Rome, in Largo Ascianghi 5. The rationalist-era building, consisting of two bodies on several floors, was built in 1933 by architect Moretti and renovated in 2017 by Regione Lazio.
An ancient heart in a new space that represents a showcase for excellence, a privileged container for events, exhibitions, shows and culture. The multifunctional and creative building has a strong identity and a coordinated image, with reference to the theme of inclusion and participation.
The nearest Metro stops:
Metro B – Circo Massimo or Piramide
The bus routes are:
– From Termini station
Metro B to Circo Massimo or Piramide – Tram 3
Bus stop: Trastevere/Ministero Pubblica Istruzione
Alternative Bus Line H (Dei Capasso)
Bus stop: Trastevere/Min. of Public Education
– From the Center Piazza Venezia or Largo Argentina
Tram Line 8 (Casaletto)
Bus stop: Trastevere/ Ministero Pubblica Istruzione
From Leonardo Da Vinci Airport Rome Fiumicino:
– Take the Regional Train Line FR1 to Trastevere Station, then the Tram Line 3 (Valle Giulia) and get off at the Induno stop.
– Take the Leonardo Express train to Termini Station, then the Line H bus (Dei Capasso) and get off at the Trastevere/Ministero Pubblica Istruzione stop.
From Rome Ciampino Airport:
Take bus Line 520, get off at Metro Station A Cinecittà, take Metro A (direction Battistini), get off at Termini. Take the bus Line H (Dei Capasso) and get off at the Trastevere/Ministero Pubblica Istruzione stop.
HOTEL SAN FRANCESCO
Via Jacopa de' Settesoli, 7
Tel. +39 06 5830 0051
info@hotelsanfrancesco.net
DOMUS CLARA
Viale di Trastevere, 143
Tel. +39 333 498 5722
domusclara@gmail.com
B&B DULCIS IN FUNDO
Viale di Trastevere, 141
Tel. 06 9826 1748
dulcisinnfundo@gmail.com
RELAIS STAR OF TRASTEVERE
Viale di Trastevere, 70
Tel. +39 320 158 9705
info@staroftrastevere.it
B&B DIVINE
Viale Glorioso, 3
Tel. +39 347 822 8346
info@bbdivine.it
DOMUS 78
Viale di Trastevere, 78
Tel. +39 339 808 9645
info@domus78.it